What to Expect When Buying Your First New Chevrolet Car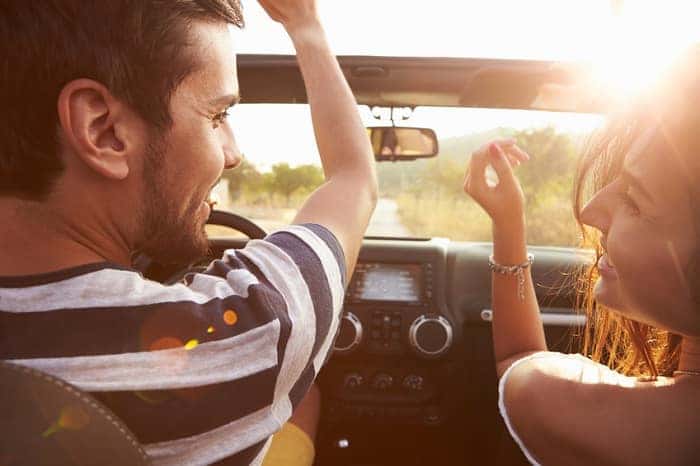 Buying your first car is exciting but buying a new Chevrolet car is something more. A comfortable and reliable car isn't just about getting to different destinations on the road. With the help of Moritz Chevrolet, you'll find a vehicle that gets you where you want to be in life itself.
We'll even make sure you're asking the right questions so that your vehicle is the answer to everything you need!
Research
Speaking of questions, there are some we suggest asking before you even visit your Chevrolet dealership in Fort Worth, TX.
How well do you know your finances? This will help you qualify for Chevrolet financing that is the right fit.
Where are you headed, and who's along for the ride? Carpooling, looking ahead to marriage, or planning for kids each bring different demands and challenges.
Are there features that are important for your work, your hobbies, or your day-to-day life? Make a list so your Chevy dealer can help you get the essentials.
Be honest with your Chevy dealer when you visit. We're here to help, not to judge; we're well acquainted with the challenges first-time buyers face, including credit issues, job uncertainty, or just not knowing what's best for a certain set of circumstances. It's the reason our inventory and our financing options are so diverse.
Decision
Having addressed the questions above, you're better-equipped to find the right body style, model, trim, and any Chevy accessories you may need. If there are bumps in the road, we have choices that smooth your path,
This includes leases that give you the flexibility to change vehicles as life changes, Chevrolet Certified Pre-Owned vehicles if your bank balance isn't as solid as your credit, and even used cars under $10,000 for those who need a fresh start.
Finance
Pre-qualifying for Chevrolet financing during the research phase helps you understand which car you can afford, but it comes into play at the end of the car-buying process, too. You'll want to choose a loan or lease, and you may also find it helpful to draw on our network of alternative lenders who help those with low or no credit.
Keep your payments on time and you'll be building a solid credit foundation.
Buy or Lease from Moritz Chevrolet
While it's important to pick the right vehicle for your life and your ambitions, it's just as important to realize that your purchase or lease isn't the end of the process. It's just a midpoint, since you'll need support, parts, and service in the years to come. You'll find them, and more, here at Moritz Chevrolet!