What Makes the 2022 Chevy Silverado 1500 the Perfect Truck for Fishing Getaways?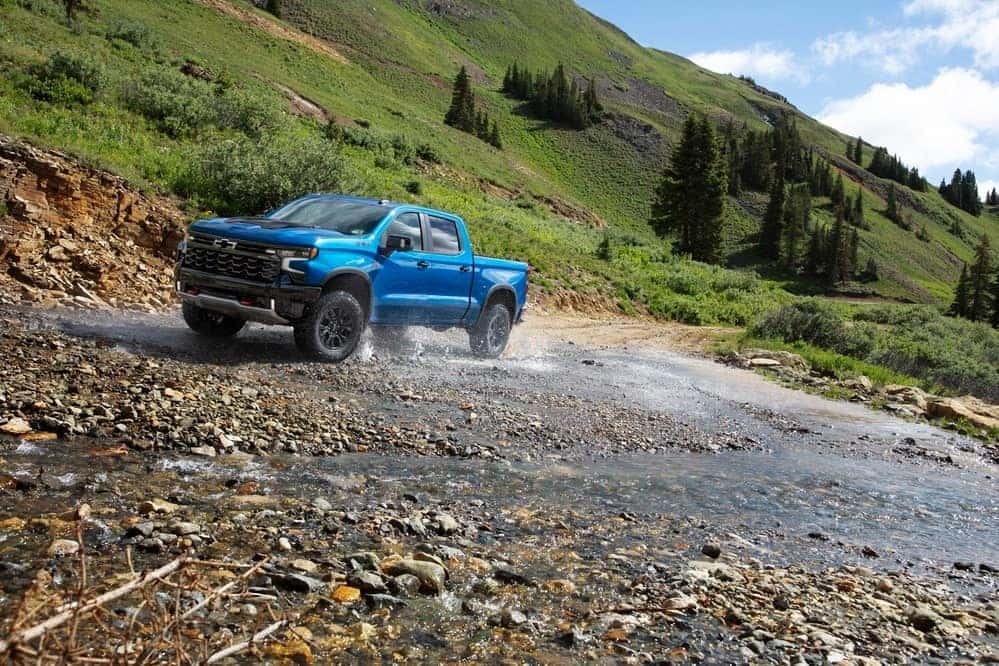 The 2022 Chevy Silverado 1500 is a capable truck that any driver can appreciate, but here at Moritz Chevrolet we thought of one group in particular when we saw the updates this pickup received for a new model year. Fisherman!
We participate in a lot of fishing events here at our dealership and many of our staff members are quite experienced anglers themselves. Here's why we think that the 2022 Chevy Silverado 1500 is great for anyone who loves a good fishing getaway.
Semi-Autonomous Driving Tech
The 2022 Chevy Silverado 1500 adds SuperCruise™ technology for the new model year. This hands-free driver assistance technology actually allows this truck to handle many driving duties all by itself. If you're on a compatible stretch of highway, it can take care of speed of travel and steering all on its own. There are more than 200,000 miles of compatible highway and this feature even works when you're towing! This is a feature you'll appreciate if your favorite fishing hole requires a bit of a road trip to get to.
The ZR2 Package
The 2022 Chevy Silverado 1500 is also available with a ZR2 package that makes it even more capable. Extra equipment like Multimatic DSSV™ dampers, 33-inch tires, and a high-approach front bumper ensure that this pickup can tackle all sorts of terrain. If your fishing trip is going to take you through some rough terrain, through mud, and over rocks, this is an upgrade to consider!
That Chevy Truck Capability
On top of everything else, the 2022 Chevy Silverado 1500 continues to offer the capabilities you've come to expect from Chevy trucks. There are multiple potent engines to choose from. You can tow up to 13,300 pounds, so hauling a small fishing boat isn't a problem. This is a pickup truck you can depend on.
Visit our Chevy dealers in Fort Worth, TX if you want to learn more. We're ready to help you build a new truck that's perfect for your next fishing trip!