The 2023 Chevrolet Corvette: A Car Like No Other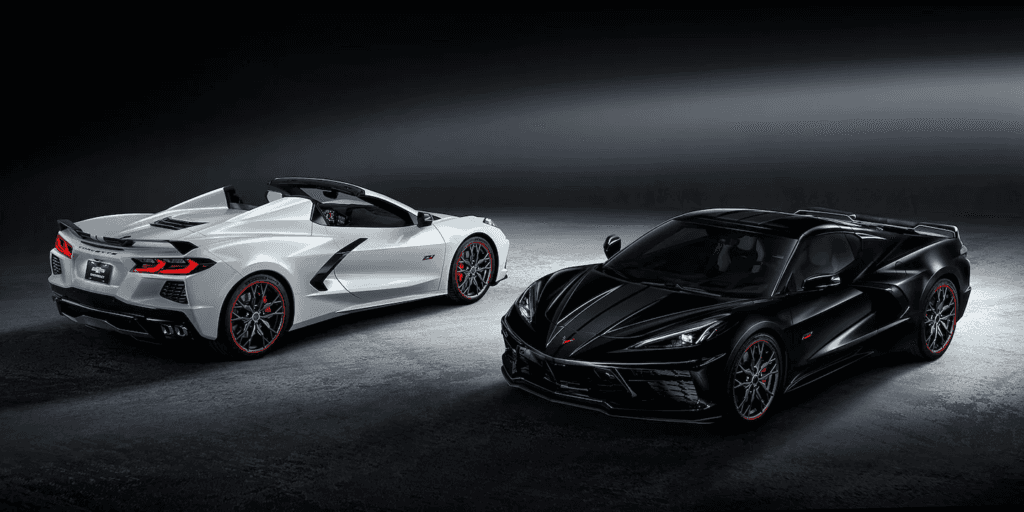 The 2023 Chevrolet Corvette is a car like no other. Iconic in every way, this year's model broadens its appeal with two high-profile additions: the 70th Anniversary package and the high-performance 2023 Chevrolet Corvette Z06 trim.
Details
True to its sporty character, the 2023 Chevy Corvette offers a powerful pair of engines, both of which pair with an eight-speed automatic transmission and rear-wheel drive (RWD).
The standard engine is a 6.2-liter V8 engine rated at 490 horsepower and 465 lb-ft of torque. Upgrade to the new 2023 Chevrolet Corvette Z06 at our Chevy dealership and you'll command a 5.5-liter V8 engine that outputs 670 horsepower and 460 lb-ft of torque. These incredible numbers confirm this engine as the most powerful naturally aspirated V8 in production.
On the topic of the remarkable 2023 Chevy Corvette Z06, its top speed is a blistering 194 miles per hour. Moreover, its 0 to 60 time is just 2.9 seconds. These off-the-charts numbers are in part the product of this car's unique wheels and aerodynamic design, not to mention its sport-tuned adaptive suspension.
Safety and Special Features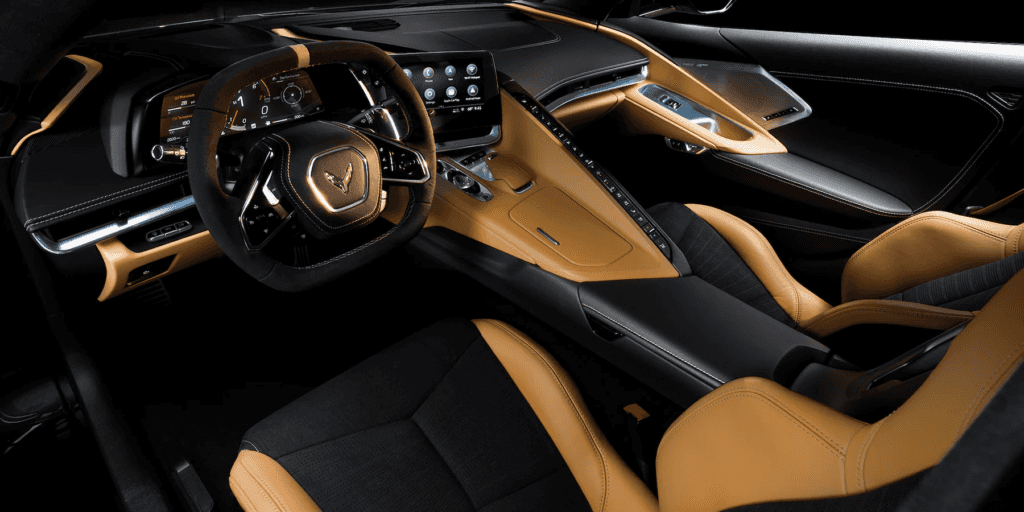 When you visit Moritz Chevrolet to check out the 2023 Chevy Corvette, our friendly dealers will boast about the model's advanced safety features. Standard on all trims are active-handling stability control and rear park assist, as well as all-speed traction control. Plus, most models also feature rear cross-traffic alert and side blind-zone alert.
Our competitive Chevy financing is your gateway to this vehicle's dynamic special features. From different wheel designs and seat styles to stylish racing stripes and interior color options, you'll have lots to consider.
If you're a certified Chevy aficionado, you'll love the 2023 Chevrolet Corvette 70th Anniversary Edition. This jaw-dropping model pairs out-of-this-world performance with exclusive amenities such as Ceramic White leather seating, Edge Red brake calipers, and 70th Anniversary exterior badging.
Experience the 2023 Chevrolet Corvette Today
Visit our Fort Worth, TX showroom today to explore the incomparable 2023 Chevrolet Corvette. No matter whether you choose to drive it on the racetrack or to the grocery store, this new Chevy car sits at the pinnacle of performance, power, and sophistication.