The 2022 Chevy Blazer is Here to Impress
Prepare to welcome the new 2022 Chevy Blazer. As a new edition of the iconic Chevrolet brand, this model was crafted to give you the best driving experience possible, and it all starts at $33.400.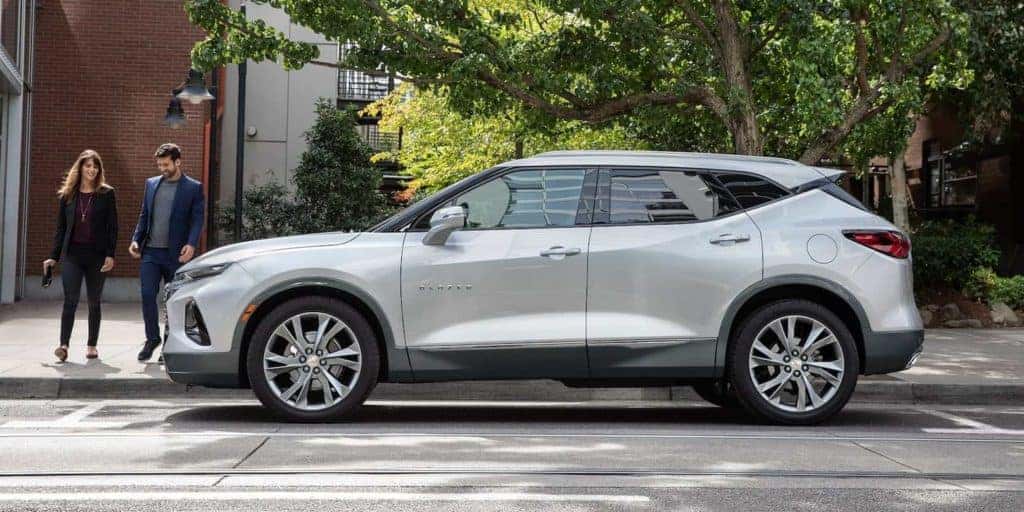 Appearance
Trust us, the style and flair aren't lost to this new structure. On the outside, this new Chevy vehicle can be ordered in cherry red, summit white, nitro yellow metallic, and several other options. 
That's not enough for you? Don't worry, the team at our Chevrolet dealership in Fort Worth, TX even knows about the special editions. The 3LT Midnight edition, for example, boasts a black grille, 18-inch glass wheels, and more. Likewise, there's even a 3LT Redline edition with exterior add-ons meant to entertain and attract. 
Capabilities
The 2022 Chevy Blazer isn't only for show. It has the muscle and power to race ahead of other competitors. This mid-size SUV is equipped with a 2.0-liter turbo engine and comes standard in the 2LT, 3LT, and Premiere trims. 
If you want to push the sporty vibe even more, the next level engine may be for you. A 3.6-liter V6 engine is available in the RS, 3LT, and Premiere trims. Ask for this style engine and the Chevy service center will happily do what it must to satisfy your vehicular needs, whether that be ordering the car with those features or putting in some special work. 
And there's no need to worry about the car having too much power. The nine-speed transmission will keep your car together and ready for new sights.
Safety Features
Forward collision alerts

Lane keeping systems

Lane departure notifications
Driving Styles
Even if your driving is slightly unorthodox, know that the 2022 Chevy Blazer does all that it can to have your back. Some models are equipped with a Driving Mode Selector that can fit your cruising preferences. Some can even be switched from AWD to FWD for fuel efficiency. Unless you prefer the AWD's ability to flow across off-road locations.
If you're ready to learn more about this Chevy vehicle and its availability, then get in contact with the team at Moritz Chevrolet today! We'll help you with Chevy finance and lease details.