Sustainable Chevy Models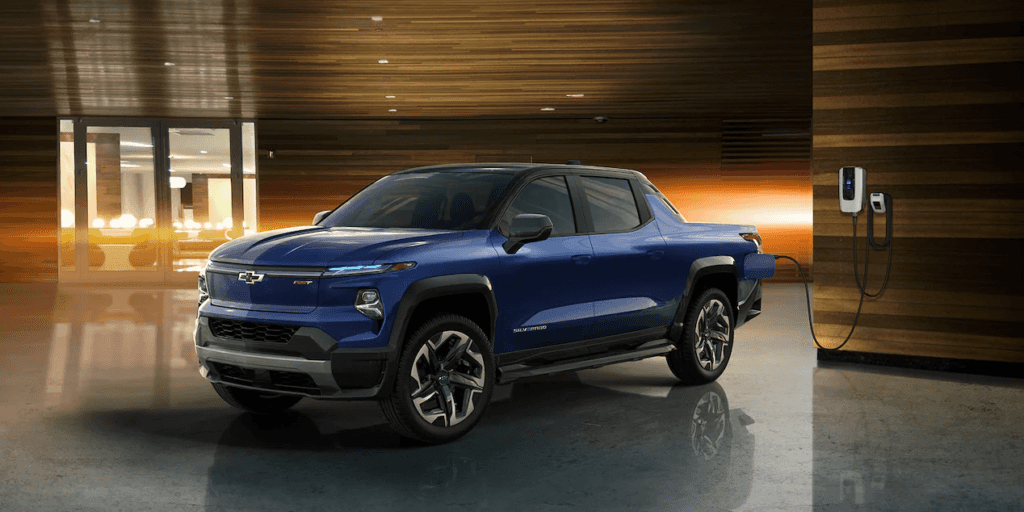 If you're curious about Chevy Malibu MPG and how to make the transition to sustainable driving, Moritz Chevrolet has you covered. We carry a wide inventory of low-impact models to fit whatever your driving needs might be, and we make it easy to save on fuel and reduce your environmental impact with every ride. Here are a few of the sustainable Chevy models you'll find at our dealership.
Chevy Bolt EV: Sporty and Sustainable
The Chevy Bolt EV has a starting MSRP of $26,500, and stands out in the market when it comes to innovative low-impact models for the future. It offers an all-electric range of up to 259 miles on a single charge, and you can easily switch between Level 1 and Level 2 charging. It also comes with eco-friendly features like One Pedal Driving and Regen on Demand.
Chevy Bolt EUV: The Future Car for Families
The Chevy Bolt EUV has a starting MSRP of $27,800, and offers up that little extra capability that parents can rely on, like 56.9 cubic feet of cargo space behind the driver's seat. It delivers on 247 miles of electric range on a single charge, and the Driver Information Center and Driver Display screens keep you informed on rear-time energy use, charging stats, battery range, and the Driver Efficiency Gauge.
Chevy Silverado EV: Eco-Friendly Capability Coming Soon
If you're looking to reduce environmental impact while still towing and carrying heavy loads, the upcoming Chevy Silverado EV is the truck to watch for. It has a starting MSRP of $39,900, and delivers up to 400 miles of electric driving on a single charge. It also comes with eco-friendly features like access to the myChevrolet Mobile App with Energy Assist and an aerodynamic design to reduce drag.
Reduce Your Impact with Every Drive
Here at Moritz Chevrolet, we're answering your sustainable driving questions. Test out top sustainable vehicles and begin reducing your impact on the next great adventure with support from our dealership today.