Summer Chevy Service Tasks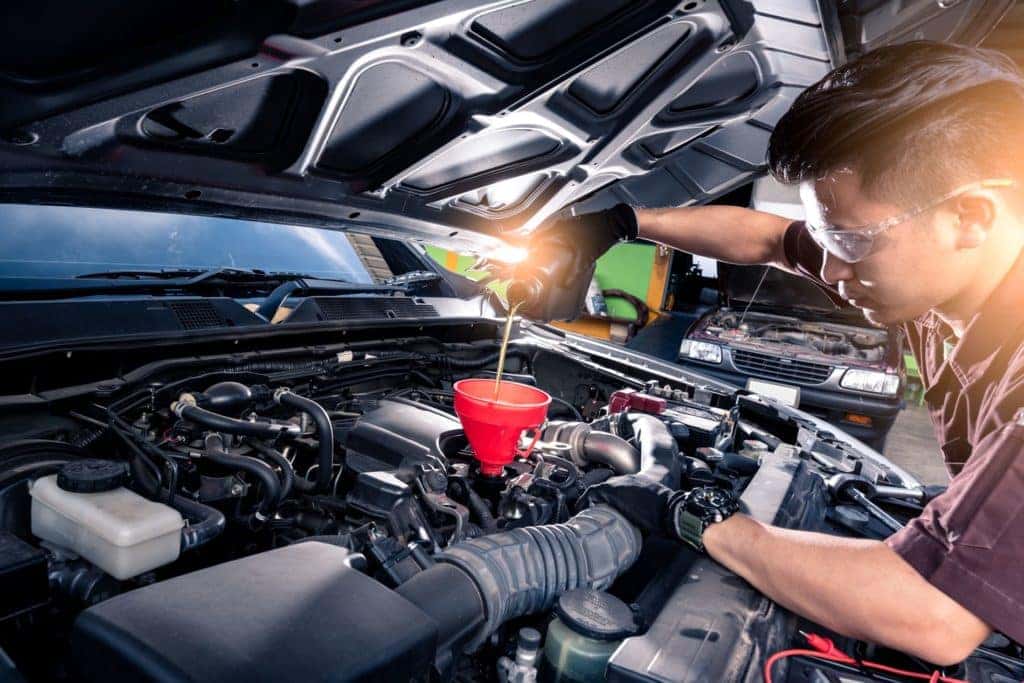 Whether you're planning a big summer road trip or just running errands in the Texas heat, the summer is a great time for a visit to our Chevy service center. Moritz Chevrolet's service experts can perform maintenance and repair services to keep your car in tip-top shape all year long.  
Oil Change
Fresh oil protects your engine from damage and helps it run more efficiently. With fuel prices rising, no one wants to waste gasoline. If you're planning some long drives this summer and it's been a while since your last oil change, get to our service center. 
Fluid Check
Oil isn't the only fluid your car needs. Your vehicle needs fresh transmission fluid, coolant, and windshield wiper fluid to be at its best. We'll check out your car and flush or refill fluids as needed.  
Battery Test
Your battery helps your car start up and powers many of the electrical systems in your car. The heat can be tough on your battery, so we'll give it a closer look before you hit the road this summer. We'll make sure that it can hold a charge and that it's free from corrosion. If you need a new one, we'll install a replacement.  
Cabin Air Filter Replacement
The cabin air filter keeps the road's dust and dirt from getting into your car, but it wears out over time. Now is a great time to see if you need a replacement.  
Tire Service
We can also make sure that your tires are in good shape. If you need a tire rotation or tire balancing, we'll take care of it. We can also patch up any leaks or help you find new tires if needed.  
If you're in need of some maintenance or new Chevy parts this summer, visit our Chevy dealership near Dallas. Our factory-trained mechanics are ready to assist you!