Most Fuel-Efficient Chevy Trucks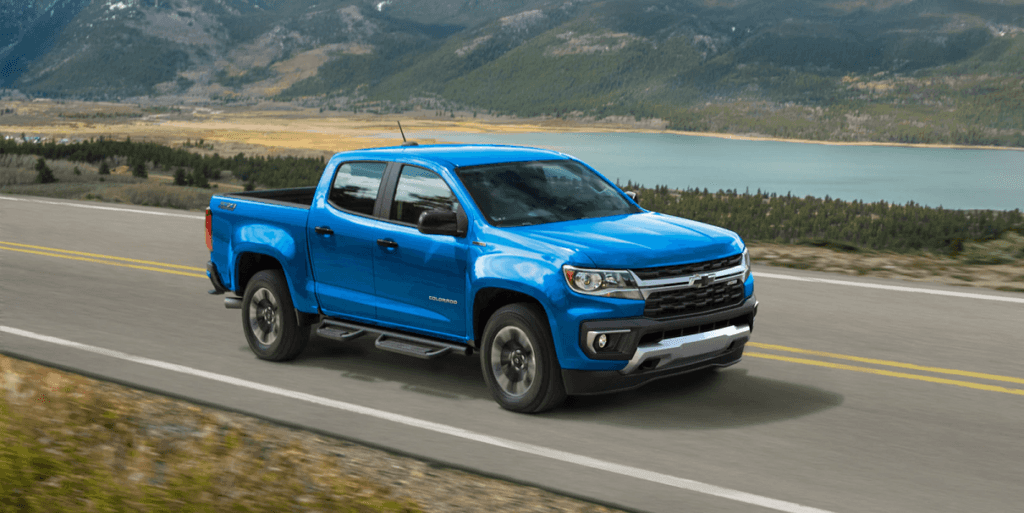 At Moritz Chevrolet, we know that it can be tricky to find a balance between power and fuel economy. When you think of a Chevy truck, odds are you'll think of their impressive versatility and unassailable power, and not necessarily their gas mileage.
In the past, you might have had to sacrifice fuel efficiency for the power of a Chevy truck, but today's truck classes offer a range of different models which provide plenty of fuel economy Here's an overview of some Chevy trucks that do indeed get solid fuel efficiency for their class.
Chevy Silverado 3500
The Chevy Silverado 3500 is a big, full-size truck geared toward heavy duty work. When you need to max out its power and towing capacity, you'll want the 6.6-liter V8 engine which puts out up to 401 hp and 464 lb-ft of torque. With all that power, you'll still get a combined mpg of 18.5, which is very good for its class.
Chevy Silverado 1500 — Diesel
You can go the diesel route as well, and the Chevrolet Silverado 1500's turbodiesel Duramax engine easily bests its competitors for gas mileage. The powerful 3.0-liter V6 engine creates 277 hp and an impressive 460 lb-ft of torque. You'll get solid combined miles per gallon of 27 overall.
Chevy Silverado 1500 — Gas
On the other hand, the gas-powered Chevy Silverado yields a solid, fuel-efficient truck ready for heavy work. Instead of the turbodiesel Duramax V8, opt for the 2.7 liter four-cylinder turbocharged engine and be rewarded with plenty of power: 310 hp and 340 lb-ft of torque. This gas-powered version of the Chevy Silverado will net you 20 combined mpg.
Chevy Colorado
Among many different makes of midsize trucks, the Chevy Colorado gets the gas mileage of them all. The rear-wheel drive version has a 2.5-liter engine that generates 200 hp and 191 lb-ft of torque. The Chevy Colorado gets a solid 22 combined mpg.
Take a look at any and all of these fuel-efficient Chevy trucks, find out more about Chevy special offers by getting in contact with our team of Chevy dealers. Schedule a Chevy truck test drive at Moritz Chevrolet today.