Meet the 2023 Chevy Bolt Lineup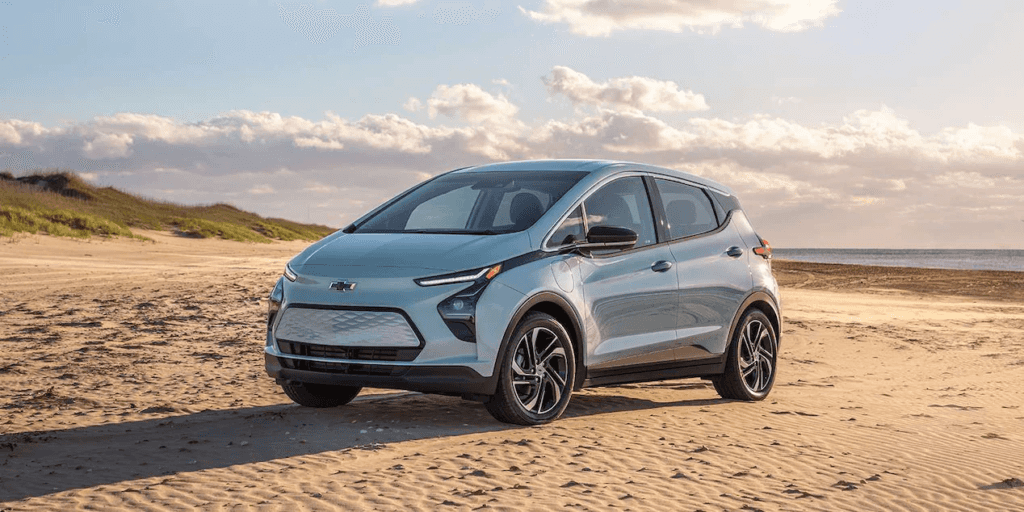 Lean, green, and serene, the 2023 Chevy Bolt EV and Chevy Bolt EUV arrive on the scene ready to take you into a brighter electric-powered future. It doesn't matter whether you're an EV aficionado or brand new to these next-generation vehicles — the team at our Chevy dealership wants to introduce you to these outstanding EVs.
Designed for the Future
Wherever you go, the 2023 Chevrolet Bolt EV and Chevy Bolt EUV make an irrefutable statement of forward-thinking style. The Chevy Bolt EV — the sedan model of this popular Chevrolet car — features aggressive exterior contouring and sleek angular headlights that artfully draw the eye to its athletically tapered rear quarter.
With a tall and stable form factor, the 2023 Chevy Bolt EUV embodies the best of next-generation SUV design with even bolder edgy contours. These lines look particularly attractive when outfitted with the distinctive blackout accents and red badging unique to the available Redline Edition.
Green Performance for a New Generation
Both the 2023 Chevy Bolt EV and Chevy Bolt EUV are powered by an efficient and capable electric motor that is energized by a 65-kWh liquid-cooled lithium-ion battery pack. These outstanding Chevrolet parts endow both Chevy Bolt models with an impressive 200 horsepower and 266 lb-ft of torque you can viscerally feel every time you press the accelerator.
Even more amazing, sedan models of this electric vehicle feature an EPA-estimated 259-mile driving range, while SUV models are rated to deliver 247 miles. Plus, with the ability to fully recharge your car's battery in only 7 hours with available in-home Level 2 charging, your Chevy Bolt can charge while you sleep, so it's always ready to go when you are.
Your Cabin, Your Cockpit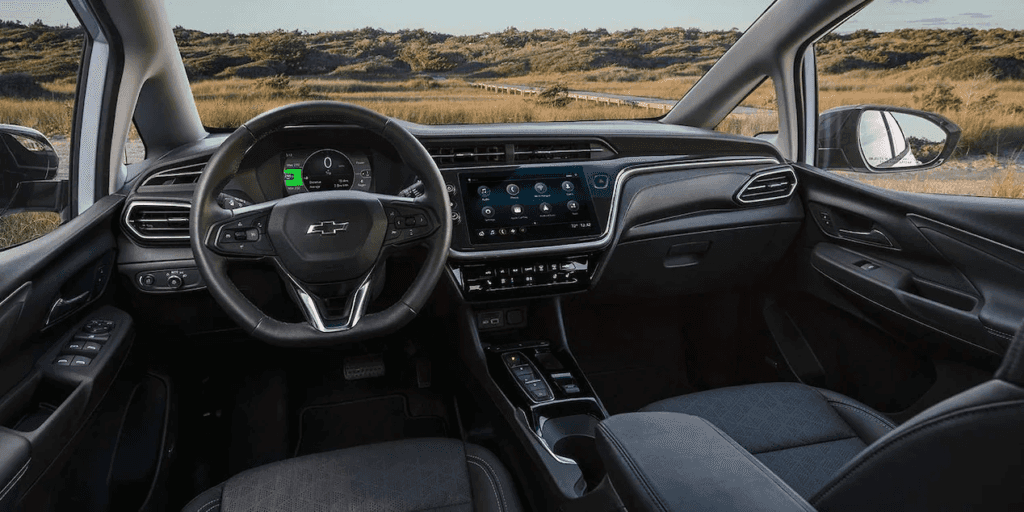 Inside, these electric vehicles deliver a roomy cabin experience, with 94 cubic feet of passenger volume in the 2023 Chevy Bolt EV and 97 cubic feet in its larger SUV counterpart.
Both models feature a standard 10.2-inch infotainment touchscreen that is crisp and responsive, and top-tier trims can even be outfitted with Chevy SuperCruise™, which delivers a semi-hands-free driving experience on hundreds of thousands of miles of compatible North American roads.
Test Drive the 2023 Chevy Bolt Today
Now that you know more about what makes the 2023 Chevy Bolt EV and Chevy Bolt EUV so exceptional, it's time to schedule your in-person experience at our Fort Worth showroom! To arrange your test-drive appointment, call or visit us online at Moritz Chevrolet today.