Is the 2022 Chevy Colorado the Best Chevy Truck for Fishermen?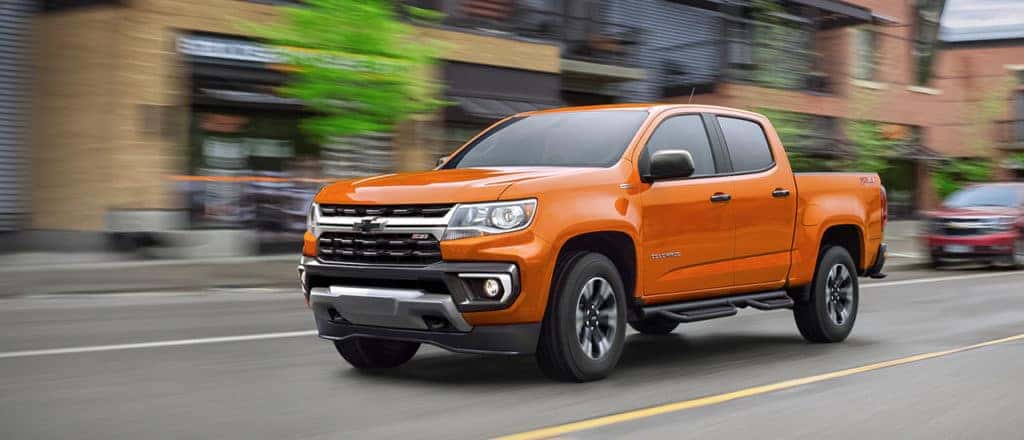 If you're a fisherman who needs a dependable truck, one of the models here at Moritz Chevrolet should be perfect for you. Our vehicles are capable, ready to carry anything that you need and able to handle muddy terrain. One of our favorites is the 2022 Chevy Colorado, a midsize truck that's more than ready for your next fishing trip.
What the 2022 Chevy Colorado Has to Offer
The 2022 Chevy Colorado has a few features that make it ideal for fisherman, including:
The Trail Boss Package: This is a new addition for the 2022 model year. It boosts the off-road capabilities of select trim levels, giving the 2022 Chevy Colorado a one-inch lift and equipment like skid plates. Of course, you can also go for the beefier ZR2 off-road setup. Either will suit you well if you need to drive through mud or other difficult terrain on the way to your favorite fishing hole.
Towing Capabilities: The 2022 Chevy Colorado is a smaller truck, but it has some serious power that's sure to impress. When properly equipped, it can tow up to 7,000 pounds. You can tow everything that you need for fishing, including a small boat!
Plenty of Cargo Room: Even if you don't take advantage of its towing capabilities, this new Chevy truck offers plenty of space for all of your gear. The bed offers up to 49.9 cubic feet of cargo room and up to 17 tie-downs, so everything will stay secured.
Take a Test Drive Today!
So if you're looking for a stylish and capable midsize truck, talk to our Chevy dealers in Fort Worth about the 2022 Chevy Colorado. This truck is perfect for any driver who loves fishing trips and outdoor activities, so don't delay. Take it for a test drive today!