How Long Can I put off Repairs For?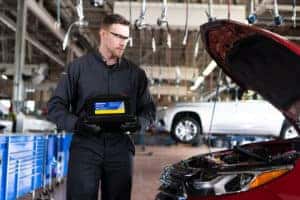 The body shop at Moritz Chevrolet is ready to help you out if you need some repairs. But repair work can be expensive, even if you have insurance covering part of the bill. As a result, some drivers end up putting off their repair work.
Is this a good idea? No, and we can tell you why.
You Could Cause More Damage
If you put off repairs, you could end up causing more damage to your vehicle. Many of the parts in your car have to work together to keep your vehicle running smoothly. If one part is damaged, it could end up causing damage to the entire system it's a part of.
Worse yet, if something in your car was damaged due to an accident, your car may not be quite as responsive. This could lead to yet another accident that doesn't just damage your car but puts you in danger!
You get Stuck on the Side of the Road
Neglecting repairs could also result in mechanical failure. If you're driving somewhere and your car stops working, you're stuck on the side of the road waiting for a tow truck. This is obviously an inconvenience, and one that could have been avoided.
You'll Spend More
If you do end up damaging your car, you end up having to spend more money on repairs. If your car breaks down, you need to pay for a tow. In any case, simply paying for the car repairs you needed when you needed them was likely the less expensive route.
If you're in need of some repairs after a collision, don't delay. Visit our Chevy dealership and body shop in Fort Worth, TX. We'll get your car working like new in no time.