Essential Fishing Accessories for your Chevy Truck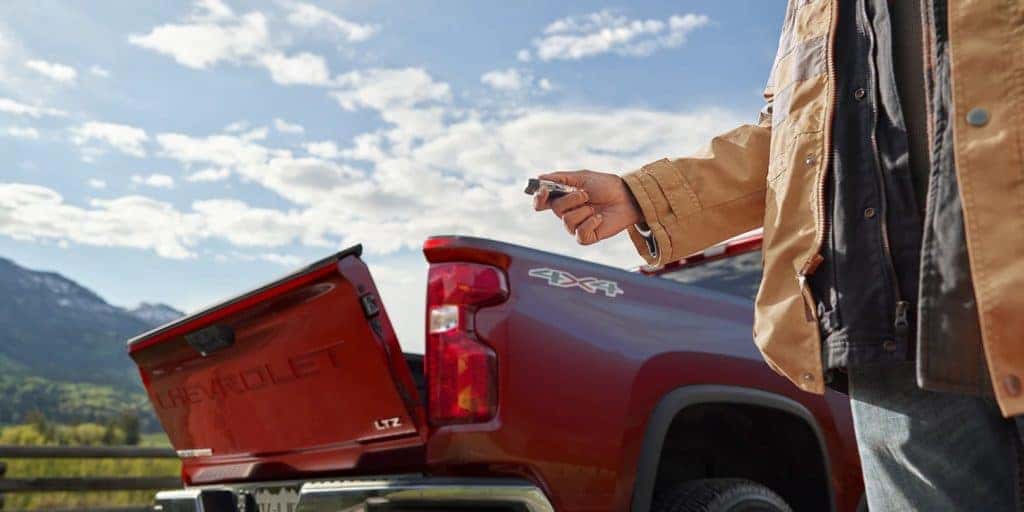 If your Chevy truck is always joining you on fishing trips, make sure that it's properly equipped. At Moritz Chevrolet we don't just help drivers build their ideal truck. We also can help them customize their vehicle with official accessories, so let's look at some that experienced fisherman will appreciate.
Top Chevy Accessories for Fishing
All-weather floor mats: You can easily get wet and muddy when you're fishing, so protect the inside of your Chevy truck with some durable floor mats that will keep your interior looking pristine.
Splash guards: There are a variety of splash guards available for your Chevy truck. They protect your vehicle from dirt and mud, but they can also protect it from gravel and other debris that could cause damage.
Roof-mounted cargo box: If you don't have room for everything that you need in your truck's bed, the Chevy accessories store has some options for you. We like the roof-mounted cargo box, which makes it easy to store more gear and carry it to your fishing hole.
Lift kit: You can also equip most four-wheel drive Chevy truck models with a lift kit. This raises the truck and protects its suspension from damage when you're going over rough off-road terrain or driving through shallow water.
Trailering accessories: If you tow your own boat to your fishing trips, you may be interested in trailering accessories for your Chevy truck. The accessories store offers a variety of hitches and other tools that can help you safely tow and take full advantage of your truck's capabilities.
Get the Official Accessories You Need
So if you're looking for official Chevy parts or accessories, make our Chevy dealership near Dallas your first stop. We'll help you customize your truck and get it ready for your next fishing trip!