Best Chevy Parts for your Lifted Truck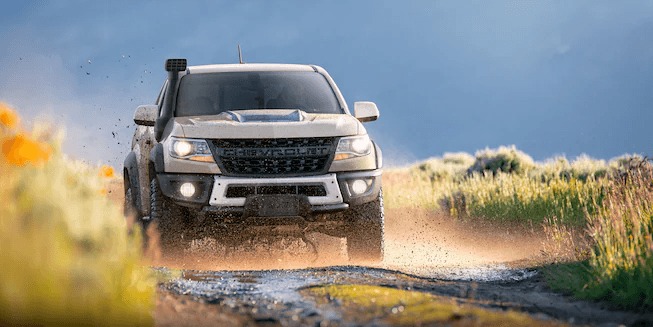 A lifted truck is great, but there are still some more parts it needs to make it complete. Fortunately, you can find all of the Chevrolet parts you need for your new truck here at Moritz Chevrolet. These are our top suggestions.
Upgraded Shocks
If your lift kit didn't already upgrade the shocks, some upgraded equipment can help you take on all types of conditions with confidence. These can also help you stay more comfortable no matter what you're driving over or through.
All-Terrain Tires
A lifted Chevy truck gives you the ground clearance you need to deal with all sorts of terrain, so now you need the tires to match. All-terrain tires will help you make your way through mud and climb over rocks. Whether you're on a dirt road or in the sand, you'll appreciate the extra traction.
Skid Plate
This is essentially a big piece of metal that protects the underside of your truck. If you're going to go off-road, it's a must have accessory. It's not exactly cheap as far as Chevy parts go, but it can save you from a hefty repair bill down the line. You don't want to see the cost of fixing a broken transfer case.
Bigger Brakes
You might also want bigger, more effective brakes for your lifted truck. These go along nicely with the larger wheels and tires you've probably equipped your truck with. The additional stopping power can help you navigate any off-road or on-road situation with more confidence.
Whether you're shopping for a capable new truck or you're just trying to enhance the vehicle you already have, make our Chevy dealership serving Dallas, TX your first stop. We have everything that you need to get the most out of your Chevy truck!