2022 Chevy Bolt EV Fuel Efficient Features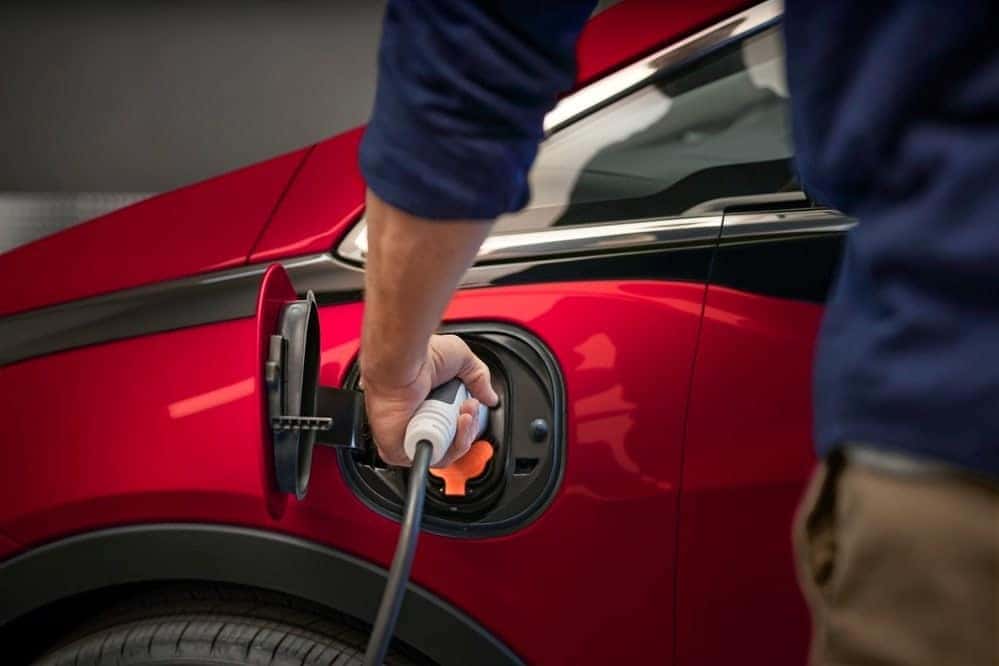 If you're looking for an efficient new vehicle, the 2022 Chevy Bolt EV should catch your eye. This electric vehicle is built for efficiency, and it offers plenty of features that help make it one of the greenest vehicles around. Here's what you can expect to find when you get behind the wheel of this small car at Moritz Chevrolet.
Electric Powertrain
The 2022 Chevy Bolt EV is completely electric. It doesn't require an ounce of gasoline to get you to your destination. Thanks to electric motors and a battery pack, this new Chevy model can drive an EPA-estimated 259 miles before you need before "fueling up" again.
MyChevrolet Mobile App
The MyChevrolet Mobile App with Energy Assist helps you find places that you can fuel up. This app can tell you exactly where nearby charging stations are, allowing you take road trips without worrying that you're going to run out of battery.
Fast Charging Technology
Every 2022 Chevy Bolt EV now comes standard with access to fast charging technology. This means that you can recover a significant amount of range in just a few minutes if you're using the proper type of charging station. Your MyChevy app can help you find fast chargers near you!
One Pedal Driving
The 2022 Chevy Bolt EV squeezes everything that it can out of its electric battery partly thanks to this feature. This uses regenerative braking to generate more power and keep your electric car operating as efficiently as possible. You just use the accelerator to speed up and slow down, and you can even bring the vehicle to a complete stop when needed.
So, if you're looking for an efficient new vehicle, visit our Chevy dealership in Fort Worth, TX and ask about the 2022 Chevy Bolt EV. We'll answer any questions that you have about this new electric car!